Meet the Number 45 Karimbla Rd Team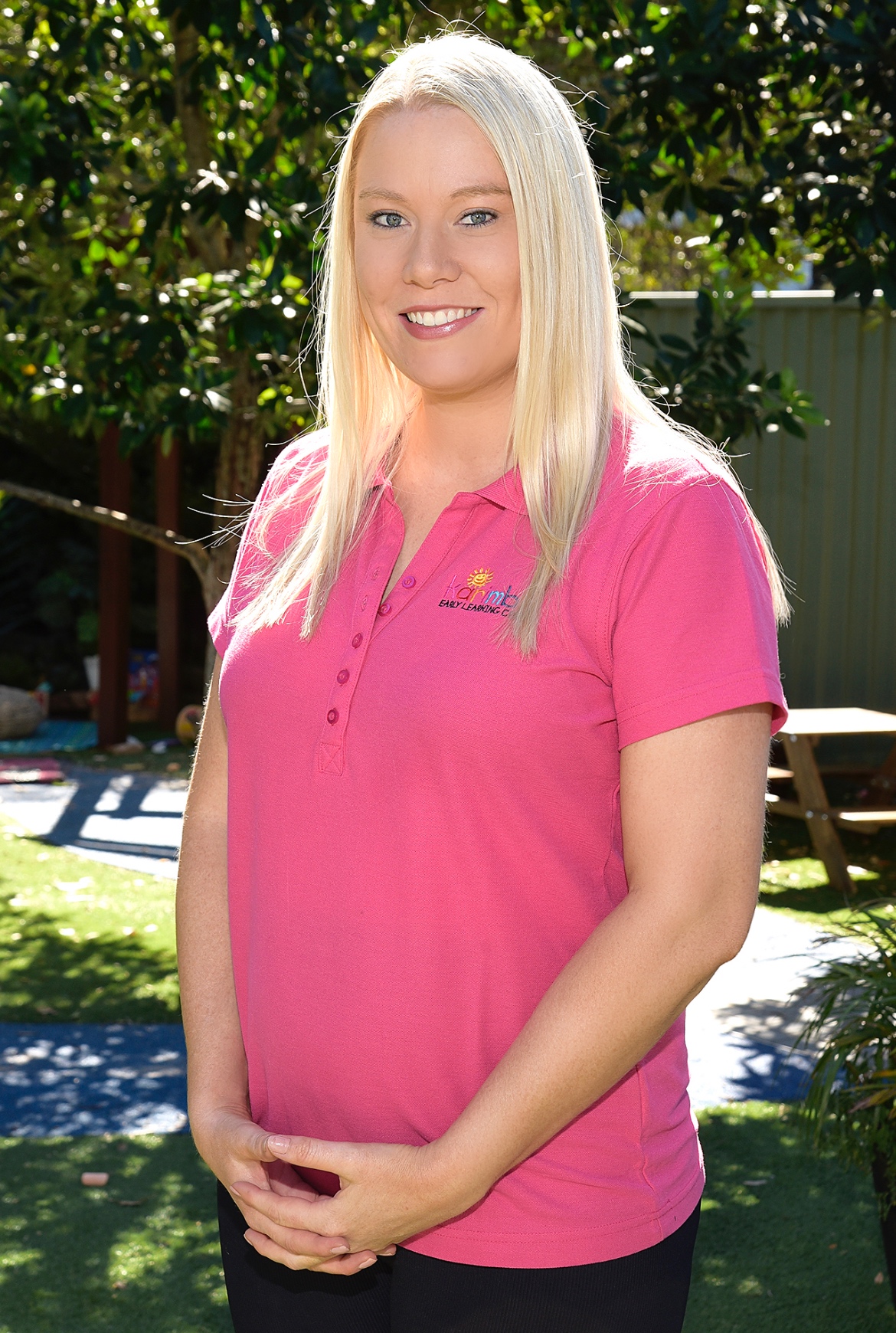 Ashley

Centre Director
Nominated Supervisor
Bachelor of Teaching (Early Childhood Education)

I believe children and families are the foundation of our service and play a vital role in our program and the children's learning within the centre. I believe through our strong partnership and collaboration with families we are able to develop our goals and provide consistency between the centre and the child's home life to enrich and enhance each child's learning. Each child is valued as an individual and respected and valued for their uniqueness. I believe that staff are educators and play an important role in the future of our children, educators are active contributors in children's learning, who through meaningful interaction and learning experiences provide a curriculum which actively supports learning and development of children at every stage. I believe that a learning environment should be fulfilling, enriching and supporting of all learning and growing opportunities. Our environment is aesthetically pleasing and encourages learning, development and free choice through rich materials, resources and surroundings.

Elise

Assistant Director
Educational Leader
Bachelor of Teaching (Birth to 12 years)
As an Early Childhood Educator I believe all children are equal and unique in their own way. Every child deserves to be treated in a positive and nurturing manner. I believe it is vital for all children to feel safe, supported and secure in their environment. This will enable each child to develop a sense of belonging and trust. I believe developing positive relationships with the children is vital. The more we know about each child, the more we can extend their learning and assist them in reaching their goals. I believe in providing an educational and stimulating learning environment for the children to engage in. The educators should be positive, caring, supportive and respectful in order to enable the children to feel loved and to learn and develop at their fullest potential. I believe the children's learning environment should be a happy and fun place, full of life and motivating. They should be allowed to engage in open ended play experiences that allow them to express themselves comfortably. I believe communicating with families regularly is necessary for the benefit of the child to ensure the child's needs and interests are met.


Kristina

Bachelor of Education (Early Childhood Education)
Room Leader 3-5 years

Birth to 5 years is the most important period in a child's life. I believe children form their dispositions, social and emotional skills and people skills through the early years of life. Its important that we as educators and adults provide opportunities for the children to develop their skills and positive dispositions based on their interests with patience and love. I believe parents are the primary teachers of their child/ren. Families are encouraged to work collaboratively with their educators to connect the program and the learning environment to the experiences children have at home. I believe that children learn best in a trusting, warm, fun and home like environment where they feel secure to express themselves and to engage in different learning experiences . I believe by engaging in learning experiences with the children I am considered a big friend. I will stimulate children's interests in their learning as well as build a strong and healthy relationship with each child. I believe it is essential to encourage children's independence and social skills for their preparation for schooling and life. I will provide and encourage children to be confident in using different strategies to solve issues that may occur during their play. Each child can be confident, positive and effective negotiators. I believe in the importance of developing children's sense of multiculturalism as we are all living in this multicultural country. Children need to understand individual equality and that each child is a global citizen. Children will be encouraged to learn and respect the individual differences and diverse backgrounds of each person. It is through other we become ourselves -Lev Vygotsky

Alysse

Certificate 3 in Early Education and Care

I aim to provide a caring, safe and exciting environment that is welcoming, warm and inclusive of all cultures, nationalities and abilities. A place where children are comfortable and confident to engage in learning relationships with their educators and peers. I believe classrooms must have a stimulating educational environment where they can grow physically, mentally, emotionally, and socially. It is my desire to create this type of atmosphere where children can meet their full potential.

Kirstie
Diploma of Early Education and Care

As an early childhood educator we are developing the young minds of our future, which is why it is truly a passion of mine, watching each individual child thrive in a safe ,secure and happy environment. Becoming a mum has shown me how important this is in a whole new light.
I believe that no two children will learn in the exact same way, providing opportunities and experiences to cater for each child to flourish to their full potential. My goal is to ensure that each child feels safe and supported in their learning environment and free to express themselves, While also working alongside families and the community to extend on feeling a sense belonging and staying connected to our outside world.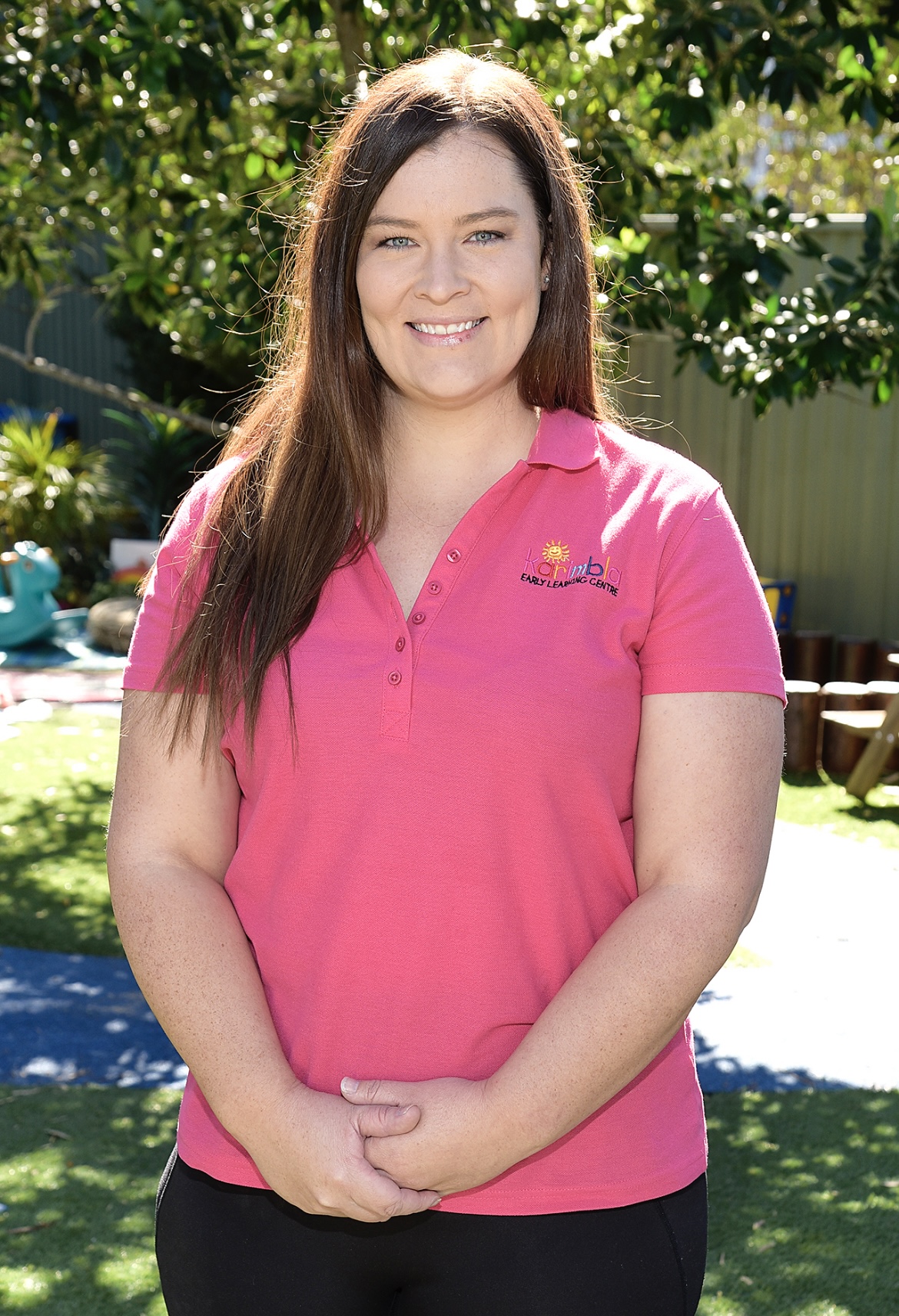 Alison
Diploma of Children's Services

I believe in the importance of self-expression through painting, drawing, dance, discussions, creative play and especially through music. I strive to provide children with choices and opportunities to create their own learning throughout their environment and explore and discover the world around them. By creating a nurturing and fun learning environment, I aim to prepare children with the life skills needed to master new challenges, express ideas, gain independence and be capable and confident learners in the future.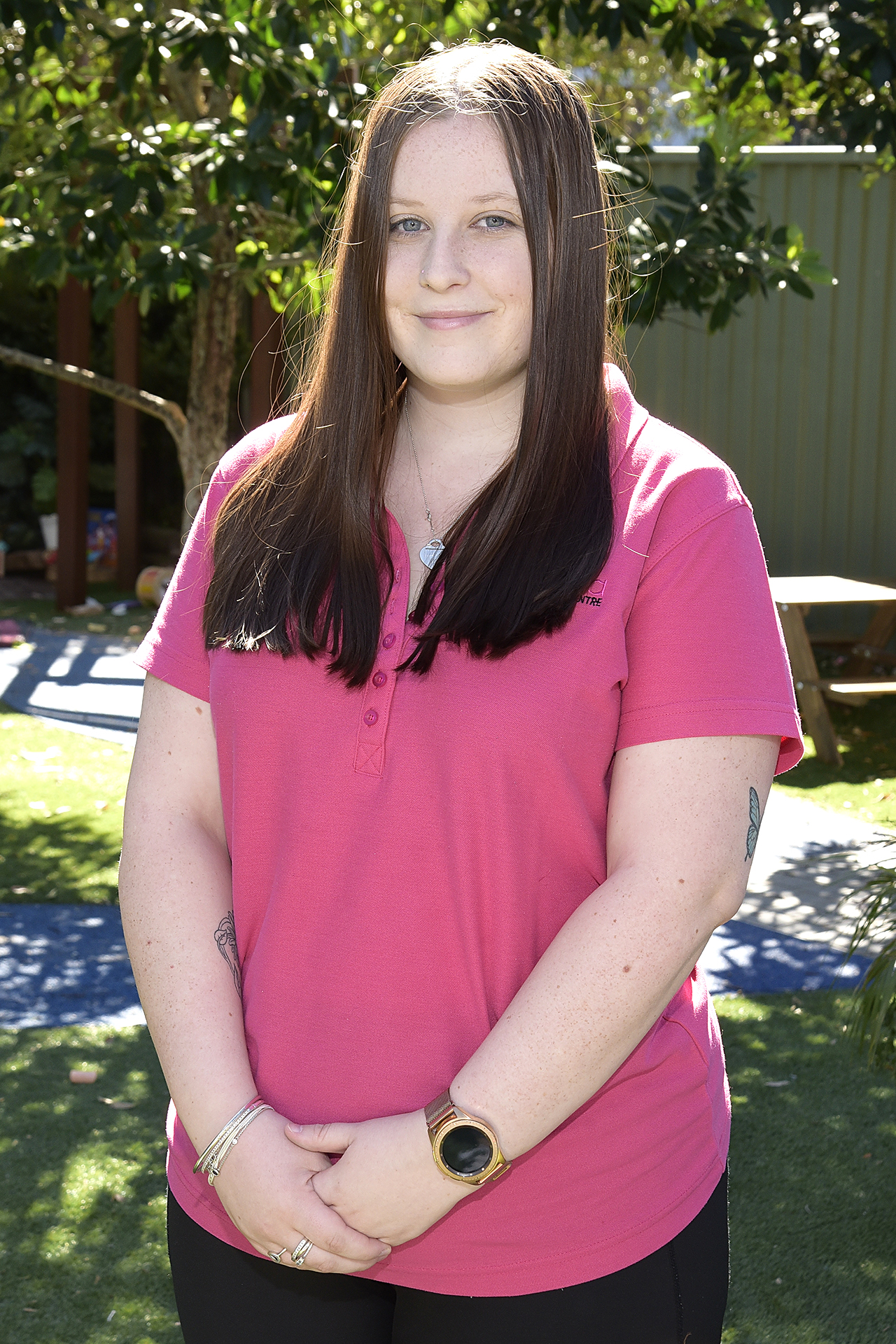 Claire

Diploma in Early Education and Care
I believe that all children should be provided with high quality care and the opportunity to learn. All children should learn in a happy, encouraging, friendly and healthy environment. Children learn through their surroundings, through play and through the encouragement of their friends, their teachers and their families. With the right guidance from other's, children will grow up to encourage, change and help the world. Children are the future! I believe that you can't change the world, but you can start in your own little corner of the world, this is possible through teaching children. We can achieve amazing and wonderful things through happiness, love, tolerance, fun, belief and the will to constantly learn. I believe that all of these things are important in a child's life and I hope to achieve this.




Luciana

Certificate 3 in Early Education and Care
Studying Diploma of early education and care
Room Leader 0-2 years

I believe that every child can discover, explore and create an adventure as they learn. Helping support children's development is a special experience I love to be a part of allowing me to help children grow and learn. Every child is special and unique in their own little way. My goal is to ensure that children at Karimbla Early Learning Centre can develop, grow, learn, are loved, cared for, supported and belong.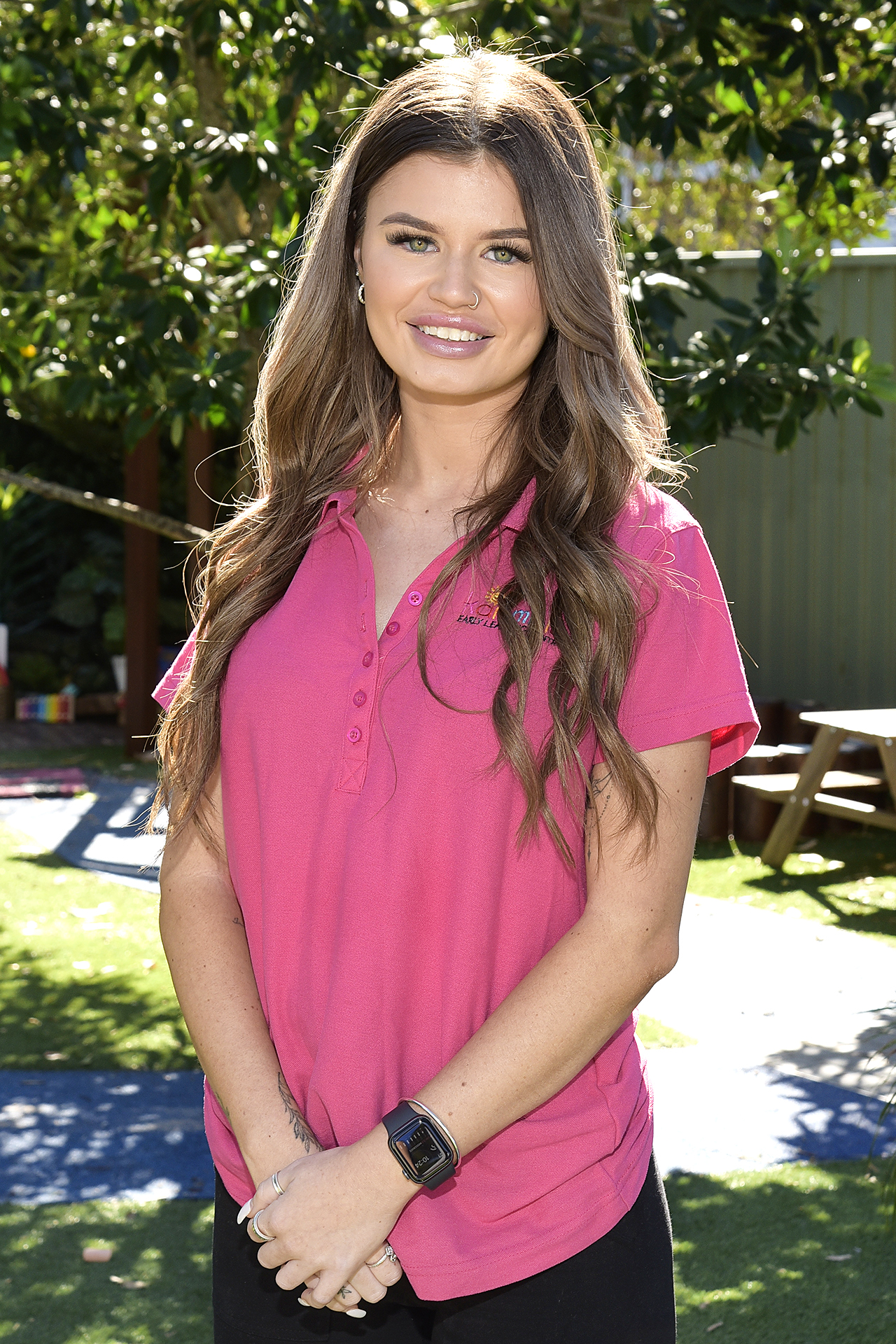 Kirsty

Certificate 3 in Children's Services
Studying Diploma of early education and care
Room Leader 2-3 years

I believe that every child as an individual deserves a safe, fun and well supervised environment in which they can learn through, play and grow. As an educator I will value and develop each child's strengths, interests, skills, abilities and knowledge to extend their learning. I believe that early childhood education is fundamental for future learning. I also wish to provide a total learning environment where children are free to observe, question experiment and explore.


Jessica

Trainee

I believe that every child, as an individual, deserves a safe and fun environment to learn and grow as a person. I hope to provide a comfortable and engaging experience for the children to learn and express themselves in a fun and creative way. I believe we need to prepare children with the proper life skills to gain independence and be able to get through obstacles in life. It is very rewarding and satisfying to be an educator for the next generation and see them grow and to see the children develop their full potential. It is such a privilege to be apart and involved in each individual child's life.

Tonaya

Trainee
I believe that each and every individual child deserves a safe, fun and happy environment to learn and grow as a person. I hope to ensure that every child can express their emotions, show their talents and their knowledge to learn, grow and develop. It is awesome watching children with their own personalities discover such things about themselves and others.


Cody

Certificate 3 in early childhood education and care

I believe that all children should have the best opportunities to learn and to feel comfortable in their environment, where they should be free to express their emotions, talents and knowledge. My role as a training educator is to create a safe, loving and fun experience for all children under our care. I am passionate about children and how they grow to learn about themselves and others. "The best education is not given to students; it is drawn out of them."

Roberta

Centre Cook

Being a mother of 5 children can bring its own challenges, especially when dealing with 5 different personalities. But to know that in some way, I have shaped and nutured these children into the adults they will become is undeniably the strongest emotion in the human soul.
I believe, to be apart of any child's life in a positive way and to know that you may have taught them a new skill, or to read, created a long lasting memory, suprise them with your knowledge, made a meal they will remember or just make them smile makes it all worthwhile.
Behind every child who believe in themselves is a parent or teacher who believed first!